Continuous type asphalt plants; They are preferred with their prominent features such as easy installation, low initial investment cost, and low maintenance costs. Power continuous type asphalt plant; It is produced as mobile or fixed in capacity ranges of 80-240 tons per hour.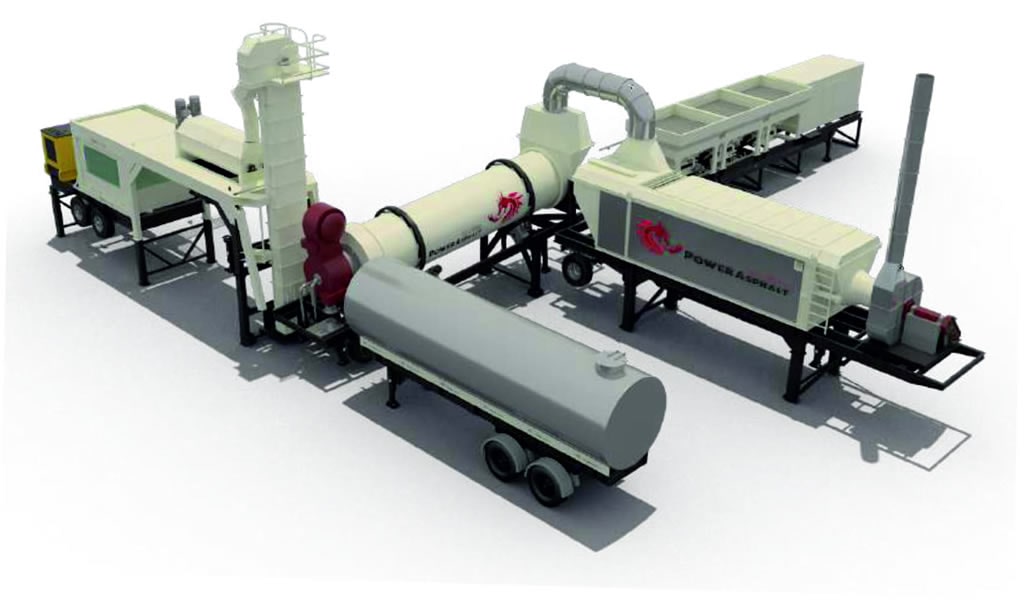 Highlights
Mobility and high capacity combined
Asphalt production on mobile or stationary chassis in 80-240 tons/hour capacity

Minimum crane requirement

Quick assembly

Minimum cost of concrete foundation
High quality hot asphalt production
Mixing in a double-shaft continuous mixer outside of the dryer

Precise dosing of bitumen, aggregate and filler

Double shaft mixer providing high homogeneity and long wear resistance
Efficient fuel consumption
Excellent heat transfer between aggregate and flame

Italian burner quality and proportional fuel burning technology

Heat insulated dryer
User-friendly software
PowerControl software system

Automatic and manual use feature

Full control of production

User-friendly interface and multi-language support

Possibility of immediate intervention to the malfunction thanks to the remote connection specification.
Eco-friendly and new technology filter
Dust-free environment with low emission values

Long bag life with bags made of metaaramid material

Low energy consumption and low maintenance costs with reverse air flow system

Low fuel consumption with burner-filter communication system