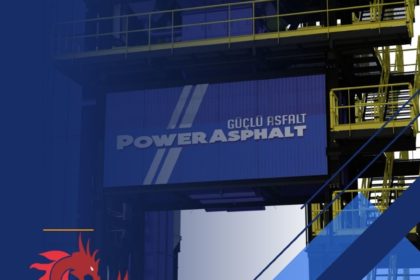 Asphalt plant, briefly, is a plant that produces hot asphalt. This plant consists of many units.These; aggregate feeding bins, conveyors, dryer, filter, aggregate and filler elevators, screen, hot aggregate bin, mixer, weighing scales, ready product silo, bitumen tanks and hot oil boiler.
There are some important points to consider when buy an asphalt plant. One of the issues that should be considered before making an investment decision is how much the total amount of asphalt you will produce with the asphalt plant will meet your investment and whether the work will be maintained in asphalt production.
Asphalt plants generally allow you to recover your investment costs in a short time. If you have decided to invest in an asphalt plant, there are some important points for the plant you will purchase.
The company from which you will buy the plant should attach importance to quality in production and should be strong in after-sales support.
It should evaluate your project needs correctly and make an offer for the right capacity and type of asphalt plant.
You must determine the amount of hot asphalt production required for your annual project.
You need to know the asphalt production recipe determined by the highways in your country and region. Accordingly, you can access information such as the asphalt plant type, how many fractions of aggregate will be required, and whether additional equipment is required.
The equipment used in the asphalt plant must be of high quality.
Particular attention should be paid to the dryer, filter, screen and mixer in the asphalt plant. The dryer should have a good burner, the filter should have the required filtering surface area and quality bags, the screen should have the required surface area and oscillation amplitude, the mixer should have high quality internal wear plates and homogeneous mixing ability. In particular, you should get information about these equipment.
Asphalt plant automation is also important for the use of the asphalt plant and the healthy operation of the plant. The PLC brand to be used, the software language and ease of use are important.
It will be a better decision for you to compare the price / performance ratio of the product you will buy, rather than evaluating the qualities such as high price or low price when buy an asphalt plant.
As a result of all these evaluations, you can choose the right asphalt plant. Our brand can offer you the right choice with its manufacturing experience of over 40 years. You can contact us to get a price quote from Power asphalt.