Power Asphalt Plant
---
Power Asphalt, a member of Ummanmak, which has been operating since 2016, takes firm steps forward to become the leading company in its sector in Turkey. Power Asphalt is a completely domestic and national brand. It offers quality and experience in European standards. Power Asphalt; It offers its customers world class quality products and service. A detailed training is given to customers who purchase asphalt plant. This training is provided to operators of the sold plant. Quick solutions and quality products are obtained with qualified personnel who know what to do against plant usage and failures.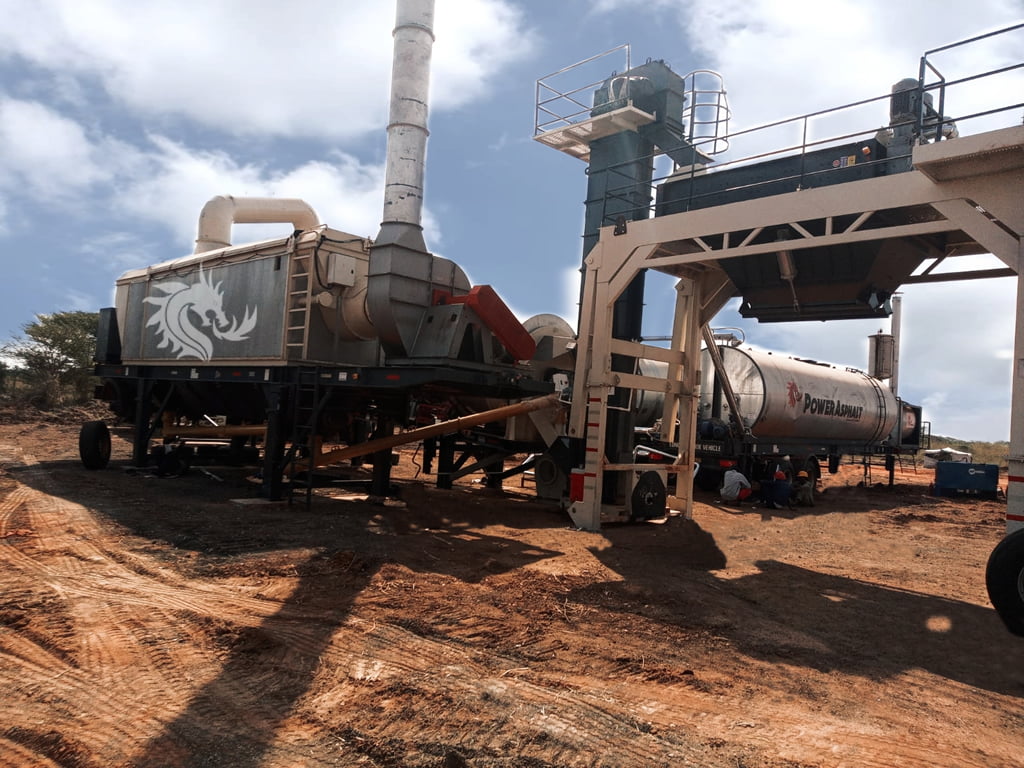 What is asphalt plant?
Asphalt plant is the plant where hot bitumen and aggregate grouped in different sizes are mixed in a mixer and made ready for paving.
Asphalt factories or Asphalt facilities are machines used for mixing dry hot aggregate, filling and asphalt for an even mixture at the required temperature.It should be noted here that aggregate, filler and asphalt mixing is at a certain rate. And it is widely used for highway, city road and parking lot construction.
What are the types of asphalt plants?
Asphalt plants can be diversified as mobile asphalt plant, Batch Type asphalt plant and Continuous asphalt plant according to their capacities and production methods. Since mobile plants are portable, they can be taken from job to job. Fixed plants are generally built outside the city centers but as close as possible to meet the seasonal or annual road construction and existing road repair needs of permanent living areas.
The general purpose of the asphalt plant; It is the production of bituminous hot asphalt mixtures at the desired capacity in a plant with high quality and high performance for use on roads.
Asphalt production stages
Regardless of the plant type, there are basic functions that a plant must fulfill in order to produce a hot bituminous asphalt mixture.
1- Storage and loading of the materials that make up the bituminous hot mixture
2- Drying and heating of the aggregate
3- Effectively controlling and accumulating the dust coming out of the dryer
4- Correct proportioning and continuous feeding of the aggregate for the dryer
5- Mixing and feeding the bituminous binder with the hot aggregate in the right ratio
6- Loading and storing of prepared hot asphalt concrete.
7- Recycling should also be carried out in the plants when necessary.
Technical support
We are always with our customers after the sale of the Asphalt Plant. For this reason, our technical service team provides quality service to our customers. You can get service by calling us immediately on issues such as assembly, disassembly, technical information and consultancy, repair, modification, emergency maintenance and revision. If you wish, we are with our customers at all times and under all conditions with our remote or on-site service.
Environmental policy
Power asphalt plants care about environmental policies and produce machines that cause minimum dust emission and noise pollution to the environment. Thanks to the periodic training given to our employees in this regard, we minimize any damage to the environment.
Sertifikalar:
Power Asphalt Plants has ISO 9001 Quality Management System and ISO 14001 environmental management system certificates.
You can contact us immediately to get information and offer about Power Asphalt machines.
Kaynaklar;
1.Power Asphalt
2.Wikipedia – Asphalt (https://tr.wikipedia.org/wiki/Asfalt_tesisi)